Here is an honest overview of the social escorts in Singapore, how to best find them, where to find them.
There are basically two ways you can look for social escorts in Singapore. You can either look for female escorts in Singapore through agencies or you can look on independent escort girl directories. Both will allow you to find social escorts, however, not every method is equally effective depending on what you are looking for.
Firstly, if you want to look for local, Singaporean social escorts, chances are that you will find better luck by looking for them through agencies. Singapore based social escort agencies such as SGVIPEscorts and PhunkN provide local social escorts. To the best of my knowledge, they provide only Singaporean girls. This means that if you like Singaporean girls, you should go through an intermediary like them. Most local Singaporeans work through agencies, as agencies provide the girls a layer of privacy protection, which many Singaporean girls want. There are also exceptional cases such as Risqué Rebecca and Courtesan Cara who are Singaporean girls who strike out on their own. These are rare and few between, and only two of them exists.
If you like Singaporean girls, then check out my review below:
1. SG VIP Escorts (prices averages between $700 to $1000) – one of the biggest social escort agencies Singapore has seen lately, they also recently appeared on Yahoo!. Sorry, I do not have their article with me, just Google for it and you should be able to find it. SG VIP Escorts specialize in local Singaporean girls, although they do seem to hire permanent residents once in a long while. I went for one of their girls, Chloe, but she is no longer available at the moment. Make sure to check them out if you want to meet a Singaporean social escort. Rates are between $700 to $1000. I will say that it is rated at a 4.5 out of 5 stars experience.
Verdict for SG VIP Escorts: Recommended if you want local Singaporean girls.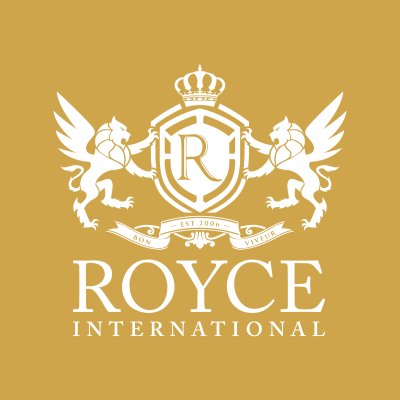 2. Royce (prices used to be between $1500 to $3500) – a now defunct / shut down escort website based in Singapore, they supposedly charge a lot for their girls. I have never used them myself since they are already shut down by the government, but from people who have used them before, they have really gorgeous local girls. The only issue is – they are already shut down, and they actually cost nearly double or triple that of SG VIP Escorts, which is why I won't use them even if they are still around. $2000 or more per hour is just insane other than once a year indulgences in my opinion. Since I have not used them, I shan't rate them, but shall leave it here in case any of you people are curious. I just use SG VIP Escorts exclusively these days.
Verdict for Royce: Unable to experience, but the high rates meant it was suitable only for a few.
---
Secondly, if you prefer foreign girls instead such as European girls or girls of other nationality, read on. Before we move on, I want to provide you with a big disclaimer. Non citizens are not allowed to work in Singapore legally. This means that any foreigner citizenship wise working as an escort in Singapore is violating the manpower laws of Singapore. We do not encourage nor condone you nor anyone else to engage in criminal activity such as this. However, if you are wondering for example, in the past, where do people look for foreign escorts in Singapore, read on.
Most agencies do not accept hiring of European or American or basically any foreigners. This means that if you want to look for European or even perhaps Russian escorts, then independent sites are your best choice. Since Backpage got taken down internationally in 2018, you will need to go elsewhere to look for independent European escorts while you are in Singapore. (Frankly, you should just go to Europe if you want European escorts.) However, for informational purposes only, I will share with you some sites which seem to show independent foreign escorts working in Singapore.
If you like foreign girls, then check out my review below (but please read the above disclaimer! We do not condone people violating any laws at all in Singapore. The following is purely for informational purposes, and not for anyone to take action on):
1. Escorts of Singapore (prices averages between $600 to $1800) – This is basically an independent escort site based in Singapore. Most of the girls there are foreigners, and consist of girls of all races and nationality. However, most of them hail from either European or South East Asians countries. They have a system of verification, I will recommend that if you must somehow use them, make sure to go for those who are verified with the higher number of stars. This supposedly means that they are verified better. The danger with independent escort sites is that most listings are using fake photographs. This is one of the rare few sites which the well verified escorts actually provide real photos. So if you want to meet such a foreign escort, you may want to try Escorts of Singapore. I cannot say with certainty since I have not met any escorts from this website before, but from the website directory alone, I would rate it a 2.5 out of 5. However, if you compare it to other independent sites, this is definitely one of the better ones and will rate it between 3.5 out of 5 stars. The reason it is not 4 or 4.5 is because I still need to sift through a lot of profiles, since many of them look active, but are in reality, defunct and do not reply to messages.
Verdict for Escorts of Singapore: Could potentially be great – but use at your own legal risk.
2. Locanto (prices averages between $300 to $700) – Once Backpage was taken down, Locanto became the giant internationally when it came to escorts advertising. Looking at Locanto, one will quickly realize that nearly all of the escort ads on it are by women of South East Asian descent (excluding Singaporeans). Few Europeans, if at all, are found on Locanto personal ads. However, there is one big issue that I do not like about Locanto. If you checked out reviews of individual posters on Locanto itself by users, most of them have terrible ratings. The main complaint is that most 'escorts' on Locanto are either scams where they get your money without meeting you, or that the photographs used are fake. Based on that alone, I will rate Locanto a miserable 1.5 out of 5.
Verdict for Locanto: AVOID at all costs.